Phase 1 COVID-19 Recovery plan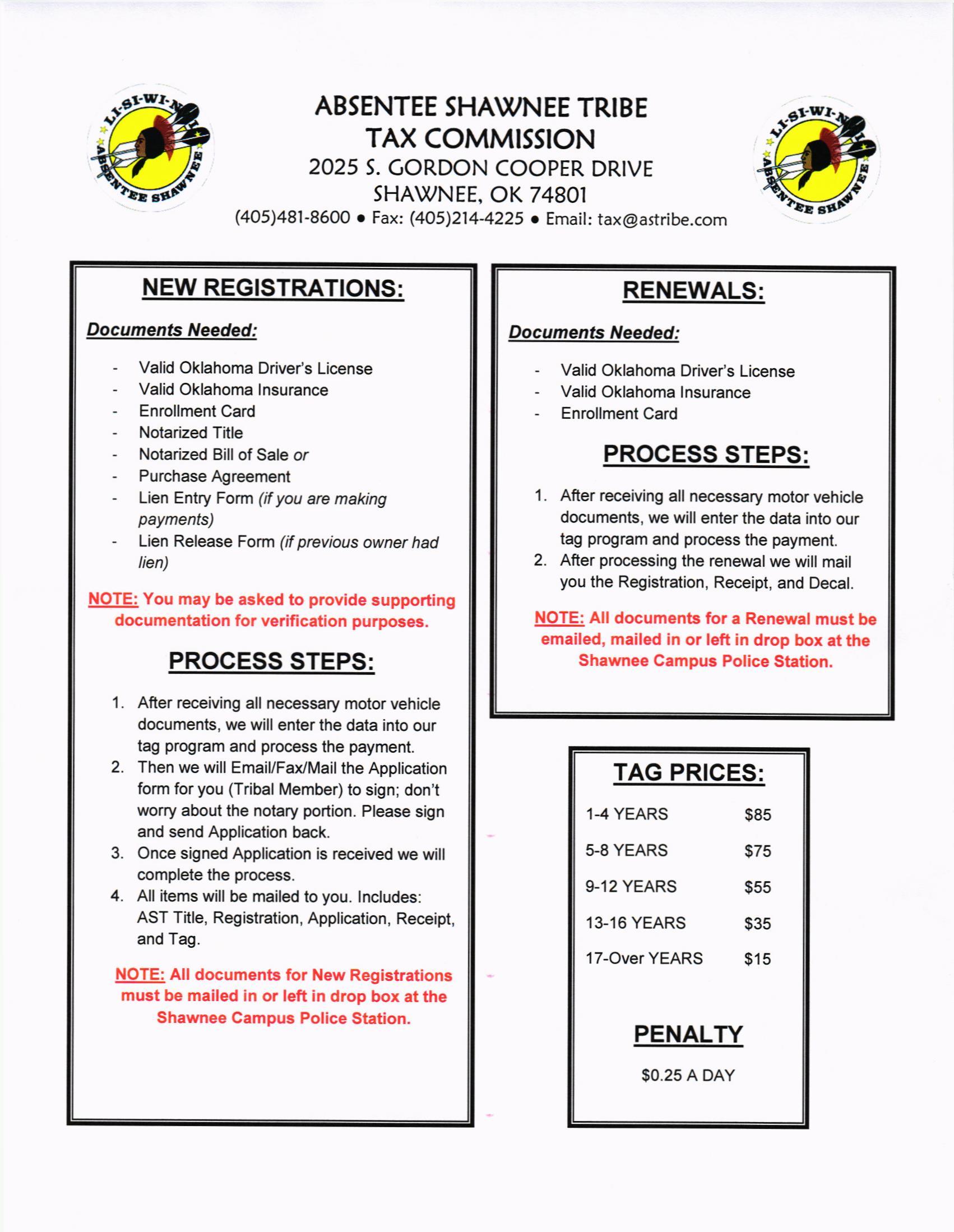 We are now accepting credit/debit cards.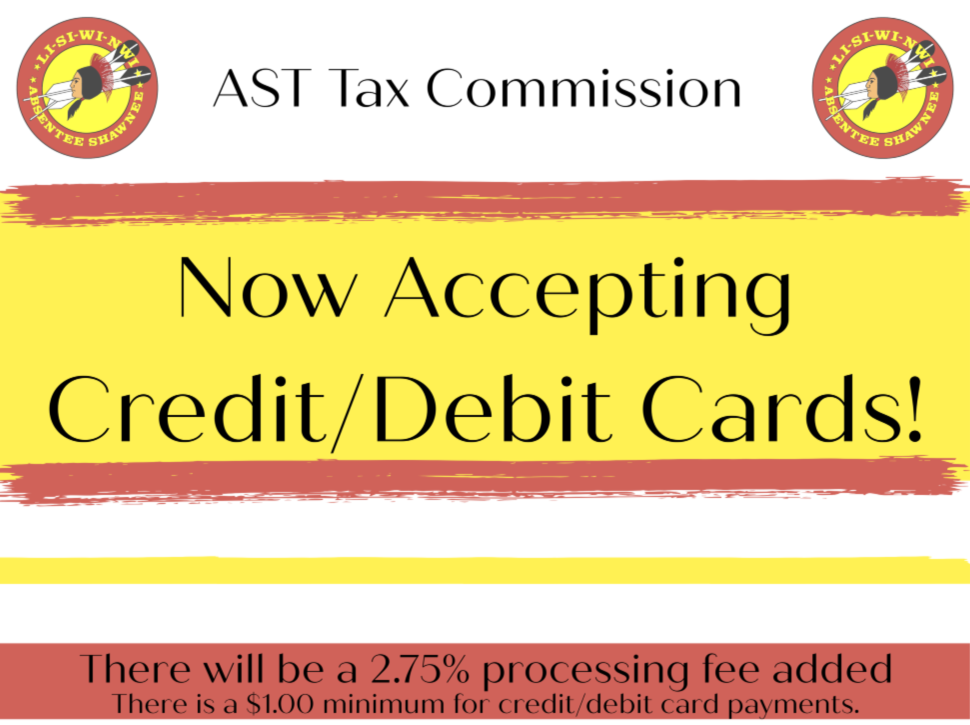 Tag Process Information     




 
TAX COMMISSION
It is the policy of the Absentee Shawnee Tribal Government to provide governmental services within the jurisdiction of the Tribe. To finance the Tribes governmental responsibilities and regulate those operating within its jurisdiction, the Tribe has the inherent sovereign authority to impose taxes on goods and activity within its jurisdiction and to license and regulate certain conduct. The Licensing and Tax Code sets forth the taxes, regulation and licensing of conduct and activity within the Tribal jurisdiction.
2020 AST Complex Holiday Closing:
The Tax Commission office will be closed the following dates and/or times:
Monday, January 20, 2020 - Martin Luther King Jr. Day
Monday, February 17, 2020 - President's Day
Friday, April 10, 2020 - Good Friday
Monday, May 25, 2020 - Memorial Day
Friday, July 3, 2020 - Independence Day
Friday, September 4, 2020 - Absentee Shawnee Day
Monday, September 7, 2020 - Labor Day
Wednesday, November 11, 2020 - Veteran's Day
Thursday, November 26, 2020 & Friday, November 27, 2020 - Thanksgiving
Thursday, December 24, 2020 & Friday, December 25, 2020 - Christmas
Office Hours
Monday thru Friday, 8:00 am to 5:00 p.m.
Except Saturday, Sunday and any legal holiday established by rule, ordinances,
or proclamations by the AST Governor, and acts of nature.
Phone number(s): 1-800-256-3341 or (405) 481-8600.
Fax: 405-214-4225
STAFF
Alicia Engler - Tax Administrator
Shelby White - Administrative Assistant
Mindy Longhorn - Tax Clerk